20 Reasons Why Singles Choose esync
Reason #1
We are part of Asia's Premier Dating Company, Lunch Actually Group with 6 branches in Asia.
Reason #2
Reason #3
We have more than 14 years experience in offline matching.
Reason #4
Our members have a 75% satisfaction rate on dates.
Reason #5
Most of our clients are educated professionals, degree holders and business owners.
Reason #6
Our detailed personality test helps you know yourself better.
Reason #7
We screen out people who are not looking for a serious relationship.
Reason #8
Consultants would verify the member's ID before arranging dates.
Reason #9
We do mobile verification and call our members to understand their preference.
Reason #10
We only propose suitable matches who are highly compatible with you (up to 95% compatibility).
Reason #11
Only your matches can view your profile.
Reason #12
Many professionals join esync because we protect our users privacy.
Reason #13
Exchange photos with your match without giving out your mobile contact.
Reason #14
Exchange Q&As with your match before going on a date.
Reason #15
Read the profile of your matches and to see common interests.
Reason #16
Go on REAL face-to-face dates, arranged by our consultants.
Reason #17
We follow-up on your date and collect date feedback from both parties.
Reason #18
We operate completely online, so you can reach us easily via phone and email.
Reason #19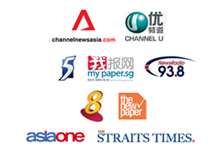 Lunch Actually Group has been featured on over 3000 media outlets.
Reason #20
Esynchrony is accredited by Singapore government.